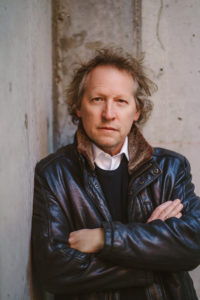 Appointed Music Director at Opera Colorado in 2015, Ari Pelto has conducted acclaimed performances of La Traviata, Don Giovanni, Madama Butterfly, Aida, La Boheme, Falstaff, La Fanciulla del West, Le Nozze di Figaro and Lucia di Lammermoor, Il Barbiere di Siviglia, I Pagliacci, Otello, Carmen, Rigoletto and Die Tote Stadt for the company to date; Opera Colorado's contemporary titles include The Shining; their world-premiere of Lori Laitman's long-awaited work, The Scarlet Letter (a recording of which was released on the Naxos label); and the world premiere of Gerald Cohen's new opera, Steal a Pencil for Me, based on a true love story set in a concentration camp during WWII, also recorded.
Upcoming Opera Colorado titles in season 2023-24 include Don Giovanni, Der fliegende Holländer and Samson et Dalilah. Additionally in 2023, Maestro Pelto was appointed Principal Conductor and Artistic Advisor at Sacramento Philharmonic and Opera; symphonic concerts this season include Brahms's Stormy Symphony, suite from Prokofiev's Lieutenant Kijé, Rachmaninoff's Piano Concerto Number Two with Michelle Cann, Sibelius's Symphony Number Three, and Mussorgsky's Pictures at an Exhibition.
After earning his Bachelor of Music in Violin Performance at Oberlin Conservatory, Ari Pelto studied conducting at the Sibelius Academy in Helsinki, the Rubin Academy in Jerusalem, and with Imre Pallo at Indiana University. At the age of 24 he was appointed Assistant Conductor at the Spoleto Festival, a position he held from 1994 to 1998, and from 2000-2002 he was Associate Conductor of Sarasota Symphony, then known as Florida West Coast Symphony. In addition to conducting over 30 concerts in Sarasota, Maestro Pelto was a frequent guest with The Florida Orchestra and with Toledo Symphony. In Season 2009-10 he held the position of Artistic Advisor at Boston Lyric Opera; from 2014-17 he was Principal Guest Conductor at Opera Memphis.
Ari Pelto has raised his baton before some of America's leading symphonic orchestras, among them Detroit Symphony, San Diego Symphony, St Louis Symphony, Kansas City Symphony, Virginia Symphony, as well as the country's most prominent opera orchestras, in repertoire that includes Bartok, Boccherini, Britten, Debussy, Gluck, Korngold, Laitman, Gershwin, Haydn, Kodaly, Mozart, Mahler, Prokofiev, Puccini, Respighi, Schoenburg, Tchaikovsky, Verdi and Wagner to name a few.
A masterful collaborator with dancers, the artist has enjoyed a longstanding relationship with the Atlanta Ballet. He led the company in world premieres of Twyla Tharp's first story ballet The Princess and the Goblin and Helen Pickett's Camino Real; he conducted Jean-Christophe Maillot's groundbreaking production of Romeo et Juliette, as well as the Atlanta Ballet's production of Prokofiev's Cinderella.
Currently In