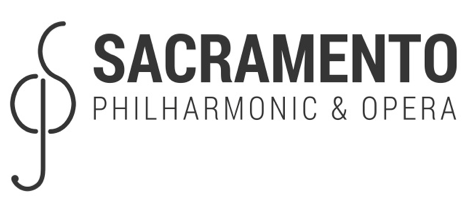 FOR IMMEDIATE RELEASE
March 12, 2020
SACRAMENTO PHILHARMONIC & OPERA ANNOUNCES POSTPONEMENT OF REMAINING 19/20 SEASON CONCERTS
Rescheduled amidst concerns of current community health issues
Dear Sacramento Philharmonic & Opera Patrons,
In light of the ongoing community health concerns and Governor Newsom's recommendations last night of cancelling all gatherings of over 250 people, we have made the decision to postpone our remaining 2019/20 season concerts until the fall. This includes this weekend's performance of Saint-Saëns Organ Symphony on March 13th/14th and our Opera Finale on April 25th. By postponing, we can do our part to keep the community safer and ensure that our musicians and patrons enjoy the music when the community situation is healthier.
In regard to your current tickets for March 13/14 and/or April 25 we will be providing the opportunity to roll them over to the rescheduled events in the fall or donate the tickets back to the Sacramento Philharmonic & Opera. Please hold onto your current tickets until further updates are provided.
If you have any questions or concerns, please reach out to us at info@sacphilopera.org
We look forward to seeing you in the fall! Here's to everyone in the community staying healthy.
Best,
Alice Sauro
Executive Director