FOR IMMEDIATE RELEASE
Giuliano Kornberg
gkornberg@sacphilopera.org
Major step forward in Building Future Leadership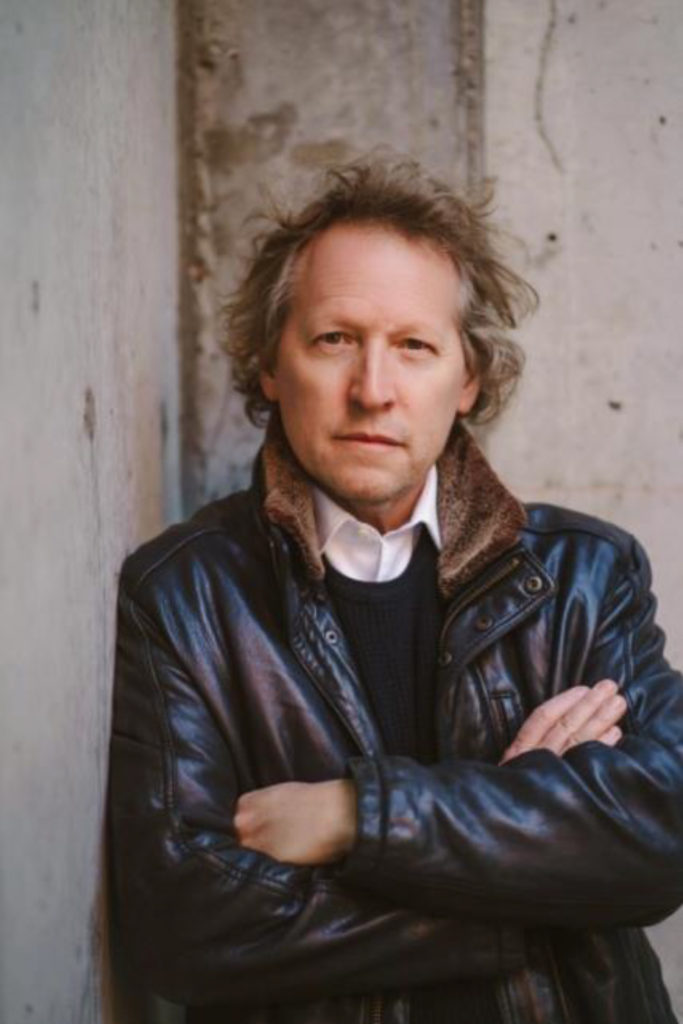 SACRAMENTO, CA – April 11, 2023 – The Sacramento Philharmonic & Opera (SP&O) proudly announces Maestro Ari Pelto as Artistic Advisor and Principal Conductor. Pelto officially takes up his duties with the 2023-2024 season and continues through the 2025-2026 season. The upcoming season begins October 21, 2023, and includes five philharmonic programs and two operas.
"As we've grown over the last decade, we realized it was time to really invest in our musicians and their artistry, and the best way to do that is to bring in renowned artistic leadership," said Giuliano Kornberg, Executive Director. "Ari has been a frequent guest conductor here, and as we explored engaging an artistic leader, it became obvious that Ari was the right choice, given his connection and dedication to Sacramento and his popularity among audiences."
Pelto is currently music director of Opera Colorado and maintains a robust performance schedule with opera companies and orchestras around the world. In addition to regular performances with Opera Colorado, Pelto's recent engagements include New York City Opera, San Diego Opera, Atlanta Ballet, Atlanta Opera, and Lyric Opera.
"When I first worked with the Sacramento Philharmonic & Opera, I was in awe of the quality of musicianship this organization produces, and I have happily returned again and again to conduct this fine ensemble," Pelto reflected. "The connection I feel with the musicians is special, and I look forward to continuing to work with them and bring the best in orchestral music and opera to this community."
As Artistic Advisor and Principal Conductor, Pelto will shape the artistic profile of the SP&O, provide consistency from the podium by conducting at least three concerts each year, and advise the SP&O on artistic matters including auditions, season programming, the selection of guest artists and conductors, and more that will enable the SP&O to grow artistically.
The SP&O relies on support from the community to bring artists of Pelto's caliber to Sacramento and perform great concerts. Naming an artistic advisor and principal conductor is only possible with the support of Doris Matsui and Roger Sant, who have been staunch supporters and advocates of the SP&O since its comeback.
Congresswoman Matsui and Mr. Sant shared that "Sacramento wouldn't be the community that it is without a lively and thriving arts community, which includes the Philharmonic & Opera. To be successful, organizations need strong leadership, and we are proud to help make that possible. We look forward to seeing Ari and this great organization continue to grow and strengthen."

About Ari Pelto
Widely known for performances that have been called "poetic, earthy, vigorous" and "highly individual," Finnish American conductor Ari Pelto is in demand in opera houses and with symphony orchestras throughout the United States.
Appointed Music Director at Opera Colorado in 2015, Pelto has also conducted the New York City Opera, San Diego Opera, Atlanta Ballet, Atlanta Opera, Lyric Opera Kansas City, Virginia Opera, Portland Opera, Minnesota Opera, Opera Memphis, Opera Theatre of St. Louis, Boston Lyric Opera, Chautauqua Festival, Western Opera Theatre (the touring company of San Francisco Opera), Utah Symphony and Opera, Chicago Opera Theater and Chicago College of Performing Arts.
Maestro Pelto was assistant conductor at Spoleto Festival and with Florida West Coast Symphony and a frequent guest with The Florida Orchestra and Toledo Symphony. More recently, he conducted Omaha Symphony, Utah Symphony, and Detroit Symphony in a variety of symphonic works. His international appearances include performances with the Bochumer Philharmoniker, New National Theatre of Tokyo, and the Teatro Nacional Sucre in Quito, Ecuador. A masterful collaborator with dancers, Ari has enjoyed a longstanding relationship with the Atlanta Ballet.
Pelto is a graduate of Oberlin Conservatory, and studied conducting at the Sibelius Academy in Helsinki, Rubin Academy in Jerusalem, and with Imre Pallo at Indiana University.
Concerts conducted by Mr. Pelto in the Sacramento Philharmonic & Opera 2023-2024 season include the following:
BRAHMS' STORMY SYMPHONY NO. 4
Saturday, November 18, 2023
Ari Pelto, conductor
Zlatomir Fung, cello
MENDELSSOHN The Hebrides, op. 26 (Fingal's Cave)
ELGAR Cello Concerto in E minor, Op. 85
BRAHMS Symphony No. 4

MICHELLE CANN PLAYS RACHMANINOFF
Saturday, January 20, 2024
Ari Pelto, conductor
Michelle Cann, piano
PROKOFIEV Suite from Lieutenant Kijé, Op. 60
RACHMANINOFF Piano Concerto No. 2 in C minor, Op. 18
SIBELIUS Symphony No. 3 in C major, Op. 52
PICTURES AT AN EXHIBITION
Saturday, March 9, 2024
Ari Pelto, conductor
PRICE The Oak, symphonic poem FAURÉ Suite from Pélleas et Mélisande, op. 80
MUSSORGSKY/RAVEL Pictures at an Exhibition

Subscription packages are on sale now, with seven-concert packages starting at $140. Single tickets will go on sale in August. For more information or to purchase a subscription, visit sacphilopera.org or call 916-476-5975. The 2023-24 Season is underwritten by the Nancy and Hank Fisher Family Fund.
---
About the Sacramento Philharmonic & Opera:
The Sacramento Philharmonic & Opera builds community, inspires a love of the performing arts, and enriches lives through symphonic and opera music. Its current 2022-23 season, with seven performances total including two operas, began on October 22, 2022, with a performance featuring "The Firebird" and ends on May 20, 2023, with a staged production of La Bohème. To learn more about the Sacramento Philharmonic & Opera and its 2022-23 season and programs, visit https://www.sacphilopera.org/.