For the 2023-24 School Year Link Up! The Orchestra Swings is fully digital. Lessons will be available digitally along with Q&A sessions.
All schooling structures are welcome.
For questions please email Charla Lawson charla@sacphilopera.org — or click here to register!
What is Link Up?
In Link Up, students in grades 3–5 are invited to join the Sacramento Philharmonic & Opera in an interactive and engaging program. Students learn to sing and play orchestral repertoire through the hands-on Link Up curriculum, then perform along with the Sacramento Philharmonic & Opera from their seats in a highly participatory culmination concert at the Community Center Theater.
Click here to see what the program looks like in action with local Sacramento students!
Our Programs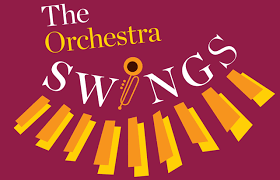 The Orchestra Swings
"Swing" is many things. It's a distinctive rhythmic feel; a musical era dominated by big band jazz; a style of dance that grew alongside the music; and that elusive but unmistakable feeling that results when musicians are deeply tuned into each other and playing in sync, or "in the pocket." Though swing is characteristic of jazz, an orchestra can also swing. Through the Link Up repertoire, hands-on activities, and a culminating interactive performance with an orchestra and jazz ensemble, we will explore the elements that contribute to that magical moment when the orchestra starts to swing.
Resources
WAYS TO PARTICIPATE
LINK UP CONCERT PROGRAM
Every classroom registered for the Link Up concert program receives the tools and resources to prepare students for the final concert. All Link Up Concert Program participants receive:
Link Up teacher guide and online resources
Professional development workshop
Access to Virtual Classroom visits and 1-on-1 teacher problem solving sessions.
Access to the 'Culminating Concert' in a digital format
IMPORTANT DATES
CULMINATING CONCERTS
PROFESSIONAL DEVELOPMENT SESSIONS
Reach out to Charla Lawson for a Professional Development Session.
ONLINE RESOURCES
For more information about the Link Up program and four curriculum offerings, please click here.